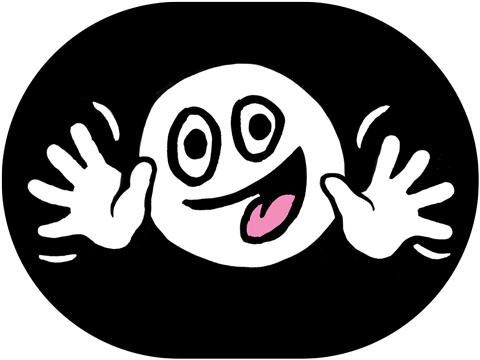 Expand your emoji vocabulary with nifty hand-drawn stickers by Seattle cartoonist Ellen Forney. When only jazz hands, dueling donuts, a face palm, or spilled medications will do!
Pack includes faces laughing hysterically, crying hysterically, shocked, annoyed, astounded, some really dumb humor, some mental heath stuff, monkeys, rocker grrls, cursing, rainbows, a dancing brain, and MORE. Static and animated images.
Cartoonist Ellen Forney is the author of New York Times bestselling graphic memoir, Marbles: Mania, Depression, Michelangelo, and Me (Avery). Her other books include I Love Led Zeppelin, Lust, and Monkey Food: The Complete "I Was Seven in '75" (Fantagraphics Books). She collaborated with Sherman Alexie on the National Book Award-winning novel The Absolutely True Diary of a Part-Time Indian.
Produced with Seattle-based artist and software developer, Jacob Peter Fennell: www.jacobfennell.com
"Moxie Parade - Emoji of the Future"
Limited edition print - Pencil-signed and numbered
Image size 6.5" x 6.5"
Paper size 9" x 9"
$40 (+$5 S&H)
From International Women's Day on March 8, through the end of Women's History Month on March 31, profits from Moxie Parade sales will be proudly donated to select badass women's nonprofits!
Moxie Parade Fine Art Print
"Moxie Parade - Emoji of the Future"
Wallpaper for your phone!
Image size: Phone sized!
Paper size: No Paper!
FREE!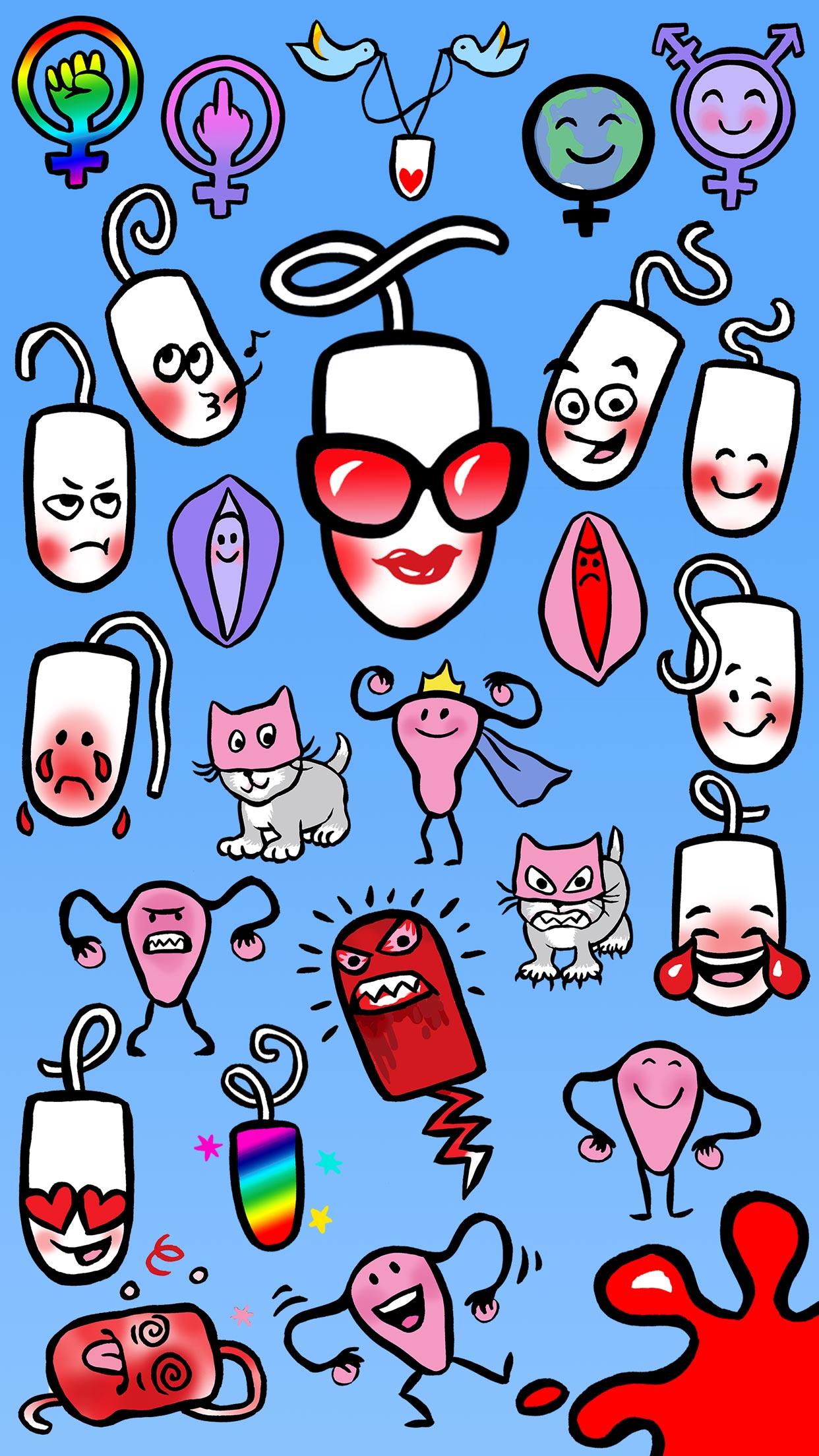 Moxie Parade