Premature announcement because I'm excited: looks like Megan Kelso and I will be doing a reading at the Strand in the beginning of January. More details later and DON'T say I'm jinxing it!
When I'm in town, I stay at the Edison, right off Times Square. I'm a cheerleader for the Edison, I love it.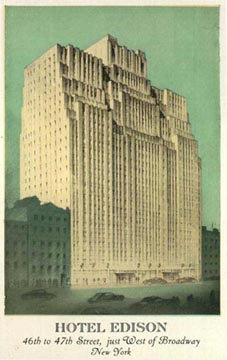 I even use an Edison Hotel mouse pad at home (always in this delicate way, of course). Devotion!
Hi, NUM!