I occasionally do work for IOA, a company in downtown Seattle. It's a pack of computer geeks and ex-hackers who have honed their craft and sell their expertise to corporations, because who better to protect their sensitive computer systems? My pal Josh cracks the whip there, and he recently told me that at Blackhat 2006, the big annual computer geek/hacker/ex-hacker convention (with seminar names like Advanced Incident Response: Determining Functionality of Captured Unknown Binaries) the swag I designed was really popular — one item in particular, a bandana with their for-the-event pirate logo (get it, "pirate"):
The logo: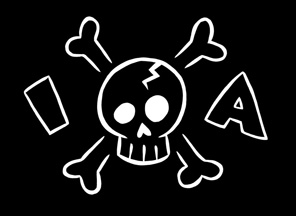 Grog (and you rock on there, dude!)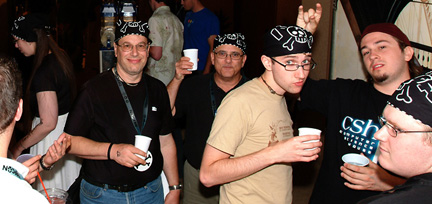 The DJ has an IOA sticker on his shirt, too

Just like a comics convention! Who knew??